Impact stories from official languages minority communities
Francophone entrepreneurs are building businesses and communities across western Canada. They are doing business around the world and their bilingualism is proving to be an economic asset. Here are some of the exciting things they've been doing.
[2019-02-05]
Entreprises Riel
At the heart of Manitoba's Francophone Community is a documentary film produced by Tourisme Riel and Entreprises Riel, about the strong Francophone and Métis culture in the province.
Read this story

Western Economic Diversification Canada (WD) supported the film with $25,000 funding through its Economic Development Initiative program.

The film addresses the need to share the history of the Métis and Francophone communities with tourists and locals alike. It plays 3 times daily in the Tourisme Riel offices in St. Boniface, one of the hubs of the Francophone community in Winnipeg.

The film has spurred a new marketing plan for Entreprises Riel, which includes:

more Francophone and Métis tourism in Manitoba
new Francophone and Métis tourism attractions in St. Boniface, St. Vital and St. Norbert
more Francophone tourism from Quebec and Francophone countries
more tourism in French by Travel Manitoba in those markets

Tourism adds $1.6 billion to Manitoba's economy. This new plan will help increase that amount.

Michelle Gervais of Tourisme Riel says they were inspired by efforts in Louisiana to market the Cajun culture. She said they wanted to try something similar to promote Métis and Francophone culture in Winnipeg and throughout Manitoba.

The project aligns with the Government of Canada's goal of promoting Official Languages. It also aligns with the goal of promoting Indigenous economic growth, as Winnipeg's Métis population has grown by 30% over the last decade.

It's safe to say this is the start of many great projects from Tourisme Riel and Entreprises Riel.

#WeFundedThat
[2019-05-22]
Francophone farmers growing green with Humaterra
What do francophone farmers in Saskatchewan, an agricultural scientist from France and about a trillion microbial organisms have in common? The drive to make prairie soil more fertile and productive!
Read this story

A community of farmers in Saskatchewan have used their French language skills to leverage relationships internationally in order improve farming and to boost the local economy.

They are boosting crop yields by going green with "HumaTerra" — an environmentally conscientious soil company that uses microbial organisms found in local organic waste. The road to improving soil conditions on their farms started in France.

For years, Saskatchewan farmers like Clem Perrault and Clément Dion have been trying to do agriculture differently. They wanted to be more responsible in producing food in the face of climate change.

Messieurs Perrault and Dion, along with other colleagues in the industry, reached out to experts in the international francophone community. They connected with a French company who had developed a product that releases microbial organisms into the soil to make it more fertile. The group of Saskatchewan farmers tested the product to see how it would work on Prairie soil to great results.

After a successful testing period, the farmers decided to create a made-in-Saskatchewan product to help farmers increase yields in a sustainable way while boosting the local economy.

And so, HumaTerra sprouted from the Saskatchewan soil like a field of pink alfalfa.

Clem and Clément sought external funding to get started. The Conseil économique et coopératif de la Saskatchewan (CÉCS) provided $12,000 to help launch the company and help secure investors. CÉCS helps francophone entrepreneurs in Saskatchewan to achieve their business goals and is funded in part by Western EconomicDiversification Canada (WD).

As HumaTerra started to take root, they hired Koenraad Duhem, a scientific director with over 20 years' experience in France's dairy industry, as general manager.

While the company began production, CÉCS helped to showcase their product to farmers across the province and helped HumaTerra make its first sale.

To date, HumaTerra has produced a combined 150 tons of their soil enhancing pellets for clients based mostly in Saskatchewan.

Thanks to HumaTerra, local farmers are helping the environment, producing more food and supporting the regional economy by repurposing local waste.

"If we want there to be a future for the next generation, we must begin to change how we think and how we farm the land, by using the waste from the land and returning itto the land," says Clem Perrault, owner of Poplar Valley Organic farms and one of the founders of HumaTerra. "That's the solution. The solution is simple!"

The farmer members of HumaTerra are all Francophones from across the province. With success in Saskatchewan, they are now marketing their products across Western Canada, creating jobs and adding prosperity along the way.
Video length: 3:32 minutes [2019-03-06]
Radio Cité brings Edmonton's Francophone community together
Radio informs. It reflects local views and needs. It serves as a venue for expression and it tells the local stories. Radio gives young people the chance to take part in and learn about their community.
At the heart of Edmonton's Francophone community beats Radio Cité 97,9 FM, "le son du grand Edmonton", which WD funded. Watch how Radio Cité is injecting new energy into Francophones of Edmonton.
Transcript: "Radio Cité brings Edmonton's Francophone community together"

(The camera pans the Edmonton skyline. A man with a toque drives a Radio Cité car across the bridge and into a parking garage, as the radio plays.)

(FEMALE RADIO HOST - voiceover) What better way to wake up in the morning while staying informed and listening to the best music in town!

(MALE RADIO HOST - voiceover) On Radio Cité 97.9, this is Debout Edmonton with David Redmond.

(DAVID REDMOND - voiceover) Bonjour Edmonton! Welcome to 97.9 Radio Cité, David Redmond with you to accompany you in your daily routine...

[music]

(Man with toque enters Radio Cité studio and checks all the equipment.)

(MAN WITH TOQUE) What is Radio Cité? Radio Cité is an opportunity to stay on top of everything that is happening in the Francophone community here in Edmonton.

(Throughout the six following interviews, the camera pans to multiple scenes of on-air and off-air activity around the station.)

(CAROLE SAINT-CYR, DIRECTOR GENERAL, RADIO CITÉ 97.9) It's a French-speaking community radio station. That means a radio station that serves the community. It is a way of getting people to come and tell their stories, whether they are of African, European, Acadian, Quebec or Franco-Albertan origin. So it is about breaking down all these walls to truly build a single Francophone community with all its French accents.

(MAN WITH SHAVED HEAD) We broadcast French-language music, but not just that. It's also radio that reflects the diversity we have here in Alberta and more specifically in the Alberta Francophone community with music from Africa, Europe, and Asia... In short, it's a blend of all of these things that makes this station a unique radio station.

(JEAN PHILIPPE PERETTI, PROGRAMMING COMMITTE, RADIO CITÉ 97.9)Community radio is the perfect medium for people in the community to come and participate, prepare programs on a voluntary basis, and I think it can have a ripple effect, and it can also maintain and increase Francophone pride.

(Camera pans the outside of Radio Cité's building.)

(MAN WITH TOQUE) The support we received from Western Economic Diversification Canada was invaluable. Its support was very important to us. It allowed us to be on the air, to broadcast our programs, but also to be close to the community.

(CAROLE SAINT-CYR) However, I was told that this was the first time Western Economic Diversification Canada had supported radio. Radio Cité is almost like a school for the younger ones, to understand what it is like to communicate in French, but it is also about creating jobs. It gives a gateway to more young people or people who want to pursue a career in communications, and right now we are in schools as well. We are going to meet with the young people, we are giving courses to try to get them interested in communications in French, which they are not yet aware of...

(MAN WITH TOQUE) What I see for the future of Radio Cité is a future that is limitless. It is a future that is so bright and full of opportunities, because the Francophone community here in Alberta and Edmonton continues to grow year after year, and that is wonderful, but it also means that we, as a radio - Radio Cité - cannot stick to current standards. You always have to want to make even more progress. In this way, we will be able to offer quality content, and above all, above all, reflect the image of the Francophone community.

(Radio Cité logo)

(Text on screen: radiocitefm.ca)

(Western Economic Diversification Canada wordmark)

(Text on screen: www.wd-deo.gc.ca)

(Text on screen: #WeFundedThat)

(Canada wordmark)

[Music stops]

(Canada Wordmark)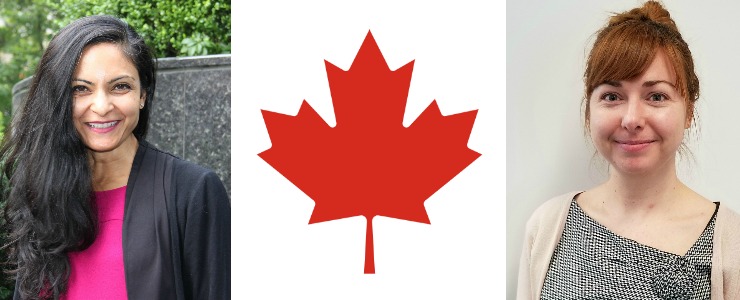 [2019-06-28]
Official Languages: Who's your "twin"?
At Western Economic Diversification Canada (WD) we're bolstering our bilingual bench strength in both official languages.
Learning a second language can be challenging, and without regular practice, it can difficult to maintain. The Official Languages Twinning Program, a Regional Development Agency (RDA) partnership initiative, is a fun and easy way for employees to practice their second official language and meet colleagues in RDAs across the country.
Read this story

About the Official Languages Twinning Program

Building on our commitment to linguistic duality, the Official Languages Twinning Program gives ambitious language learners in RDAs across Canada the chance to improve their abilities in English or French. Anglophone and Francophone participants are partnered up to engage in regular bilingual discussions – 50% "en français" and 50% in English. They discuss a range of subjects and interests, to develop and maintain their second language competencies.

What the "twins" have to say

Sheeba Faqih is a bilingual employee in WD's Vancouver office. Her first Language is English and she uses English almost exclusively at work. She started participating in the program in 2018, and says:

"I was intrigued! Being in a bilingual position but not feeling entirely confident in my abilities, I felt this would be a good opportunity to practice speaking French with someone outside the office. I hoped to connect with someone who had similar language challenges as myself.

"I was twinned with a lovely woman in Quebec, who worked for our counterpart there: the Canada Economic Development for Quebec Regions Office. She had the desire to practice her English in order to prepare for a test she was going to be taking.

"We started our first phone conversation some time in June and continued on for several months on a weekly or bi-weekly basis – even after she wrote the test and got the job!

"We were at similar levels in our workplace and had some similar interests. As such, we had no trouble finding topics to converse about. Coincidentally, we also faced similar challenges in both our work life and home life, so it was nice to have someone to talk through issues with. I found our conversations uplifting and very helpful.

"We always ended with an email to each other highlighting the words that the other person had trouble with and the correct word or usage. I was grateful to have been able to be a part of this experience and would highly recommend the program!"

That "lovely woman in Quebec" was French-speaking Gabrielle Joly. Like Sheeba, she is bilingual, but uses primarily French at work.

She says:

"Through the Languages Twinning Program, not only did I get the opportunity to practice my English, but I also got to know a nice, sweet and funny person that I would probably not have had the chance to know otherwise.

"Not only did Sheeba take the time to listen to me and to correct my mistakes, but she also had the kindness to never make me feel judged because of my bad translations or hesitations. I could not wait for our weekly meetings to talk with her, see how she was doing and of course, practice my English!

"Seeing how we were improving together as the weeks went by was encouraging for me and gave me faith that I would meet my objectives.

"In short, on top of being so much more than a professional experience, it turned out to be a nice human experience as well!"

WD's Official Languages Champion, Assistant Deputy Minister Barbara Motzney, notes that the Official Languages Twinning Program is a proven success, helping WD to better serve its Official Language Minority Communities.

"Congratulations, Sheeba and Gabrielle," she says. "We are thrilled that this program has helped both of you improve your second language skills and make a new friend."