Community Futures helps Three Farmers grow into new markets
Organization:

Three Farmers Foods

Region: Saskatchewan
Impact:

Community Futures helps Three Farmers take its business to the next level

Project:

Three Farmers Foods expansion

Category: Value-added agriculture
Story Date: 2021-10-25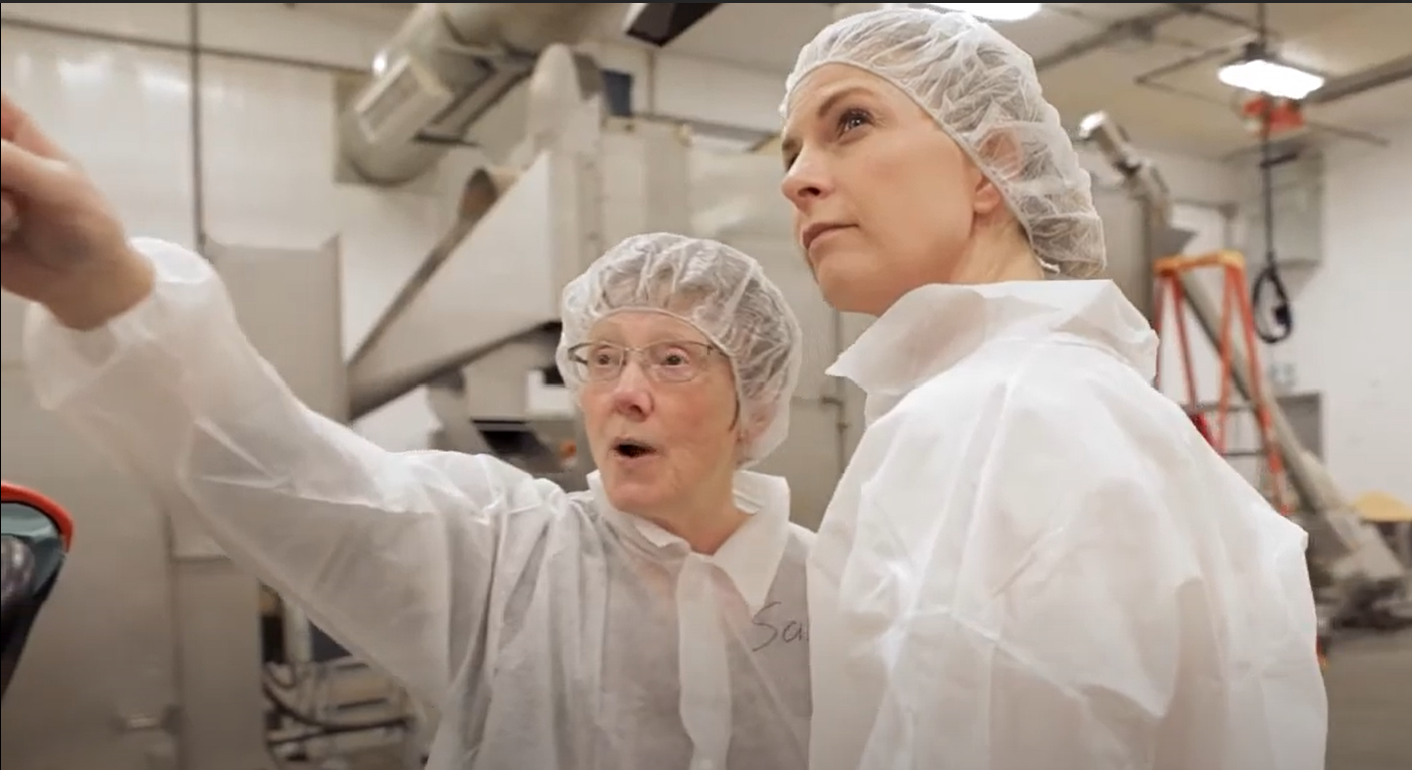 Saskatchewan-based Three Farmers Foods produces snack foods and other products made with locally grown peas and lentils. When the company wanted to expand its production capacity to sell into new markets, CEO Natasha Vandenhurk turned to Community Futures South Central for financing.
Community Futures South Central is one of 13 agencies that makes up Community Futures Saskatchewan, which is part of the Western Canada Business Service Network supported by Western Economic Diversification Canada (WD). Community Futures takes a grassroots approach to economic development and creating jobs in rural communities. Their services include:
flexible small business loans
business planning advice and training
programming to support young entrepreneurs, entrepreneurs with disabilities
Indigenous business development
From start-up to business expansion, Community Futures helps rural small businesses grow to the next level.
TRANSCRIPT: Community Futures helps Three Farmers grow into new markets
(Three Farmers logo)
(Music starts)
(Machines sorting chickpeas)
(NATASHA VANDENHURK, CHIEF EXECUTIVE OFFICER, THREE FARMERS FOODS) Three Farmers Foods, we are a brand and manufacturer based in Saskatchewan, Canada, and we are focused on healthy wholesome food products.
(Various shots around the Three Farmers plant, including chickpeas, machines and employees)
(NATASHA VANDENHURK - voiceover) Community Futures really helped us with our first major facility expansion. They stepped in when a lot of institutions wouldn't just due to the nature of the financing and the uniqueness of our situation. So, they were really out of the box thinkers and solution providers for us.
(CORY HARKNESS, BUSINESS DEVELOPMENT OFFICER, COMMUNITY FUTURES SOUTH CENTRAL) Our office's mandate is to provide loans, advice and support to small business and rural entrepreneurs.
(Various shots of employees at work around the Three Farmers plant)
(NATASHA VANDENHURK - voiceover) The Community Futures loan was certainly a key part in expanding our operations. We had reached capacity on our old line. And so, we needed that additional room, that additional production capacity to look into new markets and to grow into existing markets here in Canada.
(CORY HARKNESS - voiceover) Community Futures South Central isn't like a conventional bank. We offer more flexibility and we're a little more accommodating for our clients.
I think we put more value on the people and the plan in front of us, rather than the business history and the collateral that might or might not be available.
(Shots of the landscape, Three Farmers' products and Cory Harkness and Natasha Vandenhurk reviewing plant processes)
Community Futures is one more tool in the toolbox for rural entrepreneurs. It provides rural entrepreneurs with a greater access to capital and advice and support.
(NATASHA VANDENHURK) One of the benefits of working with Community Futures is just the ease of doing business. They were very easy to communicate with, they were very responsive and they really owned the process. So, it's not like we were continually following up; they really took the initiative and saw it through to the finish line.
(Community Futures logo)
(WD wordmark)
(Canada wordmark)
[Music stops]
Date modified: