AdaptAbilities - enhancing quality of life & fostering inclusion
Organization:

Alberta Women Entrepreneurs

Region: Alberta
Impact:

An Alberta business expands and provides more needed services to the community.

Project:

AdaptAbilities

Category: Women, Business growth
Story Date: 2020-03-11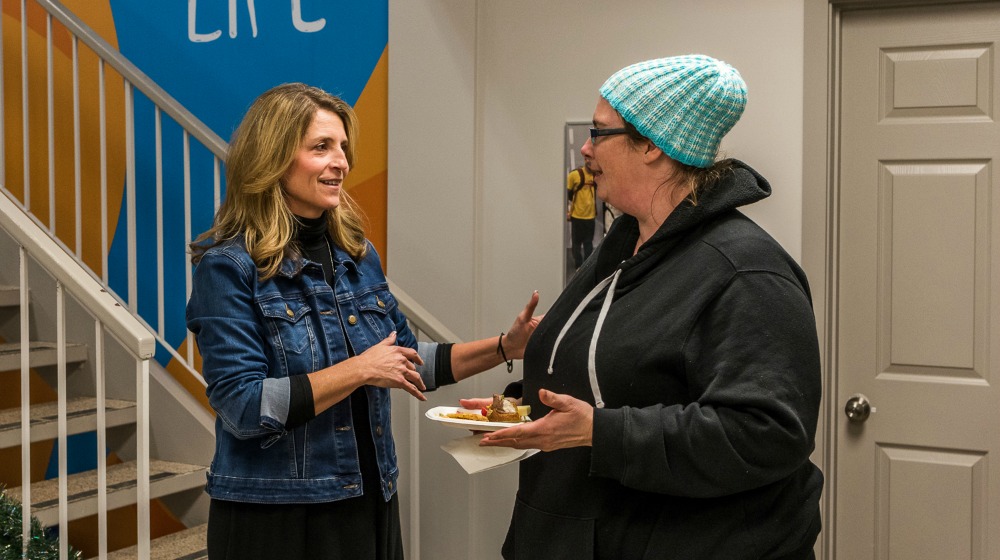 Michelle Hordal knows a lot about helping people with special needs to reach their full potential.
As former teacher specializing in adaptive physical education, she recognized gaps in respite care and education for young individuals with special needs. Equipped with the knowledge to fill this gap, she set out to make a difference in the lives of participants and their families.
That's why she established AdaptAbilities, a not-for-profit organization that aims to help children and young adults with special needs build valuable life skills in an inclusive environment, while providing their caretakers with well-deserved breaks.
Michelle isn't kidding when she says AdaptAbilities is a homegrown business. She established the startup in her home, and it eventually took over all available space – including the closets. As AdaptAbilities continued to grow, Michelle found herself needing support.
That's where Alberta Women Entrepreneurs (AWE) came in. AWE, funded by Western Economic Diversification Canada, provides a range of services to help women entrepreneurs build and grow small businesses at all stages. AWE's services include:
advising
financing
mentoring
skills and network development
AWE was instrumental in supporting Michelle as she expanded her venture. Its PeerSpark™ program provided the aspiring entrepreneur with a peer mentor network that gave her new perspectives to approach challenges and expand her business.
AdaptAbilities' services have changed the lives of the families it serves. Take Maya, age 9, for example. AdaptAbilities' Rec and Motor program has greatly enhanced her strength, thereby increasing her capacity to be independent, while making friends at the same time. Or Victor, whose family enlisted the help of AdaptAbilities over a decade ago so his sister didn't have to rush home from school every day. Victor has shown incredible growth over the last decade; he is now capable of delivering speeches, commuting to and from work, and speaking to friends and family over the phone.
Michelle's hard work has not gone unnoticed. She was named recipient of the 2012 City of Edmonton Mayor's Awards. Despite her incredible achievements, she has no plans to slow down. Like AdaptAbilities' participants, Michelle sees potential for growth in the future – expanding beyond Edmonton and becoming the leading respite care provider in Alberta.
WD is proud to support AWE and organizations such as AdaptAbilities. Through this partnership, WD helps women entrepreneurs take their business to the next level.
Date modified: