Semios precision technology helps growers respond to crop threats
Organization:

Semios BIO Technologies Inc.

Region: British Columbia
Impact:

Farmers monitor and manage crops remotely to reduce waste with clean alternatives to pesticides.

Project:

Semios

Category: Clean technology, Digital technology
Story Date: 2019-02-05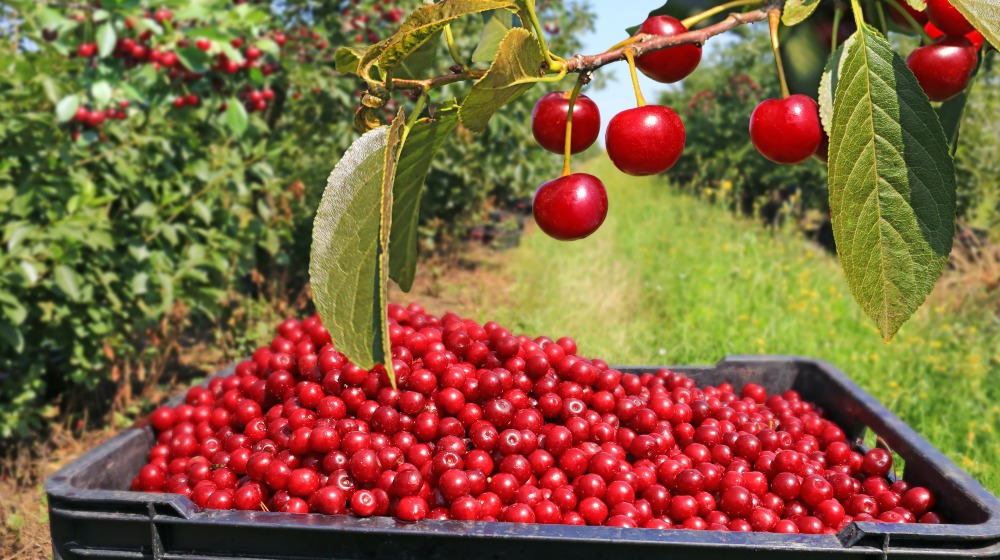 There's an old saying that goes: "If you ate today, thank a farmer."
We often forget the important role that agriculture plays in our communities. Having fresh food at our fingertips helps keep us healthy and active.
But what if growers can't keep up with the demand for fresh produce?
Luckily, farmers and engineers are working together to keep fresh produce on our shelves. They are finding innovative solutions to challenges from climate change, harmful pesticides, and crop disease.
Semios BIO Technologies Inc. (Semios) is at the leading edge of agricultural innovation. This trailblazing BC-based agritech company is reducing toxic chemical use in tree fruit and nut crop orchards.
In 2016, Semios got a $500,000 investment from Western Economic Diversification Canada (WD). Those funds helped cherry orchardists increase their crop value. Semios combines big data and machine learning to deal with four pain points that growers face:
frost
pests
disease
irrigation
This helps growers maximize resources and increase harvests each year.
Semios' proprietary sensors can monitor aspects like weather, temperature, humidity and mildew. The system sends farmers text messages or email alerts for:
frost
insect invasion
fire blight (a common fruit tree disease)
The Semios system also dispenses pheromone-based biopesticides into the air. This is a well-known clean alternative to pesticides in orchards.
This crop monitoring and management system reduces spoilage caused by pests and poor irrigation. It also reduces soil contamination from pesticide use. As a result, more produce makes it to market.
Semios was recognized for its precision agricultural technology at the 2018 BC Export Awards. The company took home the prize for top clean technology exporter. In 2020, it was placed on the Global Cleantech 100 List.
Semios is helping growers across North America assess and respond to crop threats in real time.
By 2019, Semios expects the new technology to boost domestic sales by $5 million and international sales by $1 million. That means each dollar from WD's investment will generate $20 in sales. Now that's a fruitful investment!
Date modified: