Saskatoon Trades and Skills Centre – creating inclusive and responsive opportunities
Organization:

Saskatoon Public School Division, Saskatoon Tribal Council, Government of Saskatchewan and other partners

Region: Saskatchewan
Impact:

Inner city youth get the training they need to secure good jobs.

Project:

Saskatoon Trades and Skills Centre

Category: Skills and training, Youth
Story Date: 2018-09-04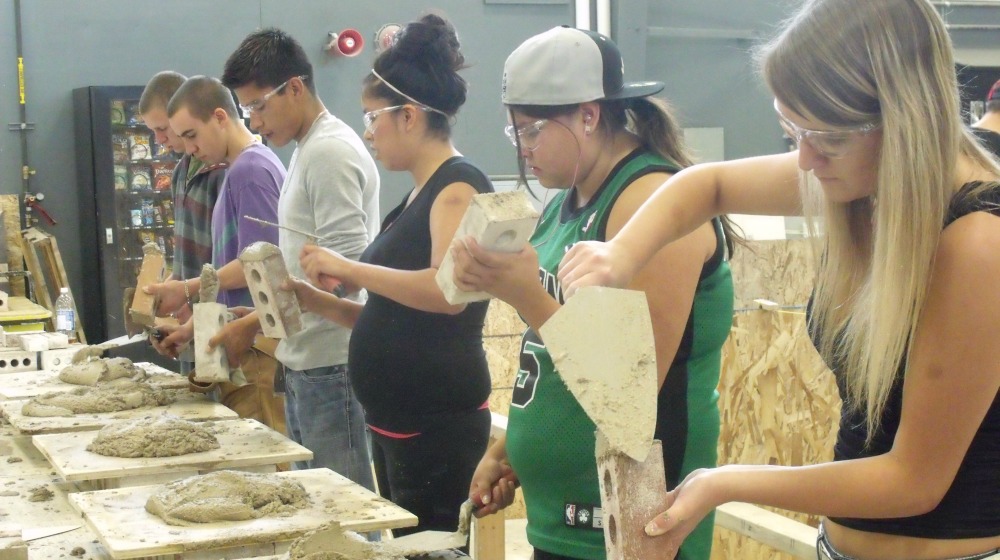 Vulnerable, inner city youth lack the training, experience and, in a lot of cases, confidence to secure good jobs that can lead to careers in the skilled trades. At the same time, employers in many industries find it difficult to hire young tradespeople.
Established in 2007, the Saskatoon Trades and Skills Centre (STSC) is an innovative solution to this problem. The STSC equips vulnerable youth and adults with the skills they need to enter the workforce, while responding to the needs of local industry. It is an initiative of the Saskatoon Public School Division, Saskatoon Tribal Council, Government of Saskatchewan and other partners.
The STSC works with local businesses to offer courses they identify as being in greatest demand. Courses aim to give learners the initial experience that can lead to an entry-level position and on to apprenticeship or other skilled training. The STSC offers a range of programs, such as:
retail
carpentry and bricklaying
heavy equipment operation
hospitality and food services
Western Economic Diversification Canada (WD) provided over $3.6 million to the STSC to:
build the centre's learning lab
build another building
buy equipment for the centre's heavy equipment operator program
The learning lab has classrooms and work areas big enough for construction projects up to the size of small houses.
Students train in their chosen field, as well as for any other qualifications they need to work on a job site, such as health and safety courses. After the formal courses, learners work with a local employer for hands-on training and potentially employment at the end of the work term.
The STSC pays students throughout their program and work placement. They get support and mentoring from career coaches and Elders. The STSC works with learners to help them overcome any other barriers to employment, from providing daycare to helping obtain a driver's license.
In its first decade, the STSC has served over 2500 students with employment rates for graduates over 85%. They include a high proportion of people from backgrounds where getting into trades has been a challenge. Last year, close to half of the STSC's students identified as Indigenous, with another quarter being new Canadians.
STSC has made great impacts for both its students and the local economy. Here's to many more years of success.
Date modified: