Western Innovation Forum 2020 – Biographies of morning presenters
---
Mike Mueller
Senior Vice President
Aerospace Industries Association of Canada
Mike Mueller joined AIAC in 2016 and current serves as the associations Senior Vice President. He has responsibility for the associations operations and provides strategic direction on major aerospace projects and initiatives. He has an extensive background in association management as well as government relations and operations, having previously served as Chief of Staff to Federal cabinet ministers in various departments.
The Honorable Mélanie Joly
MP for Ahuntsic-Cartierville
Minister of Economic Development and Official Languages and Minister responsible for Western Economic Diversification Canada
The Honourable Mélanie Joly was first elected to represent Ahuntsic-Cartierville in the House of Commons in 2015.
In her ministerial roles, Minister Joly has worked to promote Canadian culture, and to grow and increase the visibility of Canada's tourism sector. She has also worked to safeguard Canada's two official languages while promoting the use of French in Canada and around the world, including in the digital sphere.
Prior to entering federal politics, Minister Joly founded the Vrai changement pour Montréal party and ran for mayor of Montréal in 2013 under its banner.
Minister Joly holds an Honours Bachelor of Law from the Université de Montréal and a Magister Juris in European and Comparative Law from the University of Oxford. She is the author of Changing the Rules of the Game, in which she shares her vision for public policy and civic engagement. She was named a Young Global Leader by the World Economic Forum.
Rear-Admiral Christopher Earl
Chief of Staff Materiel
Canadian Department of National Defence
Rear Admiral Christopher Earl joined the Canadian Forces in 1986 and has broad experience in leadership, naval project management, and materiel readiness support of ship and submarine operations.
After graduating from the Royal Military College and completing his formal training in various ships and shore establishments, Rear Admiral Earl volunteered for submarines and completed several operational tours in both Oberon and Victoria Class submarines. Significant shore duty included tours in the Canadian Forces Naval Engineering School, Naval requirements, the Royal Navy submarine support organization, Project Manager for the Submarine Capability Life Extension project, Class Manager for the Victoria Class submarines, Director Maritime Equipment Program Management (Submarines), Commanding Officer of Fleet Maintenance Facility CAPE BRETON, and Chief of Staff – Maritime Equipment Program Management.
Rear Admiral Earl holds a Bachelor's degree in Electrical Engineering, a Master's degree in Defence Studies and is a graduate of the Canadian Forces College Joint Command and Staff Programme and the National Security Programme.
Following twenty months as the Director General – Maritime Equipment Program Management and Chief Engineer of the Royal Canadian Navy, Rear Admiral Earl was promoted to his current rank in December 2019 and appointed Chief of Staff (Materiel). The Materiel Group is the materiel authority for the Canadian Armed Forces and provides procurement and sustainment support to all three services.
Mitch Davies
Senior Assistant Deputy Minister
Industry Sector, Innovation, Science and Economic Development Canada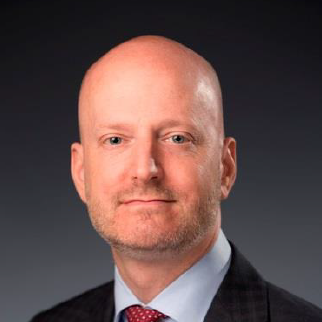 Mitch Davies is the Senior Assistant Deputy Minister, Industry Sector, with responsibility for the Investment Canada Act and sectors of the Canadian economy, including automotive, manufacturing, digital technologies, life sciences, aerospace, space, marine and defence. He also oversees industrial and technological benefits associated with defence procurement.
Since 2006, Mr. Davies has held a number of other senior executive positions at the department. Prior to his current role, he was Senior Assistant Deputy Minister and founding executive of Innovation Canada, the federal organization that leads the government's collaborative platform to help Canada's innovators and entrepreneurs find and access government programs and services. In this role, Mitch led the delivery of key programs of the Innovation and Skills Plan including the Innovation Superclusters Initiative, the Strategic Innovation Fund and Innovative Solutions Canada. Prior to that, Mitch was Assistant Deputy Minister, Strategic Policy Sector, where he was responsible for policy development of the Innovation Agenda and providing policy direction for Canada's marketplace framework policies, including telecommunications, intellectual property, internal trade, competition, corporate law and insolvency. Previously, he served as Associate Assistant Deputy Minister of the Science and Innovation Sector, providing policy support and delivering programs under Canada's science and technology strategy, including the delivery of the Strategic Aerospace and Defence Initiative (SADI). Mr. Davies has also served as Chief Financial Officer and Assistant Deputy Minister of the Comptrollership and Administration Sector and Director General of the Human Resources Branch.
Prior to joining the department, Mr. Davies was Director General of the Corporate Secretariat at Human Resources and Social Development Canada and held a number of other executive positions in the federal government, including Acting Director, Operations, Economic and Regional Development Policy Secretariat, in the Privy Council Office.
Mr. Davies holds a Master of Business Administration degree from Queen's University and a Bachelor of Commerce (Honours) degree from the University of Manitoba.
Dan McGreer
Principal Naval Architect
Vard Marine Inc.
Dan McGreer is a Principal Naval Architect at Vard Marine Inc. (VARD) and has worked there for over 28 years. Dan has been involved in all aspects of ship design including; preliminary concept development, contract design, ship performance assessment, computational fluid dynamics, marine system design and ship model testing and trials. Dan graduated in 1983 from the University of British Columbia in Mechanical Engineering with a Naval Architecture Option. Dan has worked on numerous ship design projects while at VARD including managing the design of the Canadian Coast Guard Polar Icebreaker, Arctic Offshore Patrol Ship, the NZ Offshore Patrol Vessels and the USCG Great Lakes Icebreaker. Dan is a Fellow of the Society of Naval Architects and Marine Engineers and an adjunct professor at the University of British Columbia.
Dwayne Lucas
Vice President of Special Projects
Aerospace Industries Association of Canada
Mr. Lucas currently serves as Vice President of Special Projects with AIAC and focuses on aerospace development, planning and innovation. His professional career has included working with major aerospace organization in British Columbia where he led major defence and procurement projects. Prior to his private sector career, he was a brigadier general in the Canadian Armed Forces and served for 36 years in a variety of roles, such as director general of Aerospace Equipment Program Management.
Peter deJong
Industrial Participation & Offset Management
General Dynamics Land Systems Canada
Peter deJong is responsible for Industrial Participation & Offset for General Dynamics Land Systems – Canada, since February 2018. In this role Mr. deJong is responsible for domestic and international Industrial Participation & Offset obligations, proposals and awareness. In addition, Mr. deJong is the Chair of the General Dynamics Supply Chain Council, International Offset Committee. Prior to his current role, Mr. deJong held the position of Head of Supply Chain, at General Dynamics Land System – United Kingdom. Prior to his overseas assignment, he held a number of positions as Area Manager, Commodity Procurement – Chemical & Electrical commodities; Program Management – International program; Industrial Participation & Offset – Business Planning; Subcontractor Manager, Weapons Systems; and, several years as Senior Buyer with Supply Chain Management, major procurements.
Mr. deJong has over 34 years of experience in the defence industry, and held positions of increasing responsibility beginning his career in Manufacturing at General Motors Canada, Windsor Trim, and then moving to General Motors Diesel Division, in 1991, and GM Defense, prior to General Dynamics Land Systems Canada's acquisition, 2003. In his career he progressed through Purchasing, Business Planning, Program Management, and International Business Development organizations performing leadership roles in all departments served.
Mr. deJong holds a Bachelor of Arts Degree (Geography) from University of Windsor.
Kevin Lemke
Executive Vice President & Chief Operating Officer
Cascade Aerospace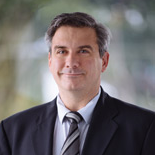 Kevin first began working for Cascade Aerospace in 2004 as a Project Manager. He later joined IMP Aerospace of Halifax, Nova Scotia in 2010 where he held the position of Vice President of Production. In 2015 he transferred back to Cascade, now a part of IMP Aerospace and Defence, in the position of Vice President, Operations. Prior to working at Cascade, Kevin enrolled in the Canadian Forces where he completed his Bachelor of Mechanical Engineering at the Royal Military College in Kingston, and completed a Masters degree in Material Engineering at Georgia Tech.
David Hargreaves
Vice President, Strategy and Business Development
Seaspan Shipyards
David joined Seaspan Shipyards in October 2019 as Vice President of Strategy and Business Development. He brings over 25 years of experience in complex system engineering and growth-oriented industrial development to the role. Prior to joining Seaspan, David worked at MDA for 24 years, in progressively more senior roles, most recently as Vice President Strategy. MDA is a Canadian technology and engineering company that provides systems to the global aerospace and defence industry.
David has Bachelor of Applied Science and a Master of Applied Science in Engineering from Simon Fraser University, and a Master of Business Administration from Queen's University.
As Vice President of Strategy and Business Development, David will be responsible for growing Seaspan's domestic and global business for ship building, repair and overhaul in Vancouver and Victoria.
Barbara Motzney
Assistant Deputy Minister, Policy and Strategic Direction
Western Economic Diversification Canada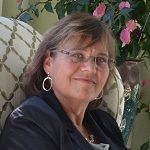 Barbara Motzney is the Assistant Deputy Minister, Policy and Strategic Direction at Western Economic Diversification Canada. She advances the economic development and diversification of Western Canada by leading the policy, program policy, planning, performance measurement, and communications functions for the Department in Ottawa.
Prior to this role she was the first Chief Consumer Officer at the Canadian Radio-television and Telecommunications Commission (CRTC) where she served as a focal point ensuring that the Commission had the tools and information to consider interests and concerns of consumers in decision making.
Barbara has also held policy and corporate leadership positions with Public Safety Canada, Canadian Heritage, Health Canada, and Industry Canada where she has worked on government priorities including: the Beyond the Border Action Plan; copyright reform legislation, the 2010 Olympic and Paralympic Games; and the UNESCO Convention on the Protection and Promotion of the Diversity of Cultural Expressions.
Barbara graduated from the University of Western Ontario with a Bachelor of Arts in Financial and Administrative Studies, and holds a Master of Business Administration from Concordia University.