Western Innovation Forum 2021 – Biographies of presenters
---
Alex Rueben
Executive Director
Association of British Columbia Marine Industries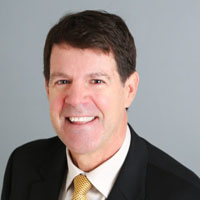 Captain Alex Rueben, PEng, MSM, retired from the Royal Canadian Navy (RCN) in 2012 after 35 years of service. A marine engineer, he held various senior appointments in the RCN concluding as Chief of Staff of the Navy on the Pacific Coast. Upon retirement from the RCN, Alex built and operated the Industrial Marine Training and Applied Research Centre (IMTARC), serving as Executive Director from 2012 to 2017. He served as the Chair of the British Columbia Workforce Table on the Shipbuilding and Repair Industry and as Chair of the Board of the Resource Training Organization of British Columbia. Alex founded the West Coast Shipbuilding and Repair Forum and subsequently helped found the Association of British Columbia Marine Industries (ABCMI), where he has been the Executive Director since January 2018. Alex has a BEng in industrial engineering from the Royal Military College and an MBA from Queen's University.
Dylan Jones
Deputy Minister
Western Economic Diversification Canada
Mr. Dylan Jones was appointed Deputy Minister for Western Economic Diversification Canada on June 20th, 2016.
Mr. Jones was President and CEO of the Canada West Foundation from 2012 to 2016. Prior to that, he served in various roles in the federal and Saskatchewan governments, including Deputy Minister of Intergovernmental Affairs for Saskatchewan.
Mr. Jones' academic credentials include degrees from McMaster and the University of British Columbia and a masters degree in law from Oxford. He is a Wesbrook Scholar and is the recipient of many prestigious awards, including the Premier's Award for Excellence (Leadership).
Demetrios Xenos
Acting Director General
Industrial and Technological Benefits Branch, Innovation, Science and Economic Development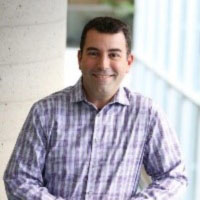 Demetrios Xenos is the Acting Director General of the Industrial and Technological Benefits Branch within the Industry Sector in the department of Innovation, Science and Economic Development Canada.
Mr. Xenos has held a variety of other positions in the aerospace, defence and marine sectors in Canada for most of his 20-year career in the federal public service. Prior to his current role, Mr. Xenos led the Land and Cyber team as Senior Director from 2019-2021, and led the Marine team as Director between 2014 and 2019, working extensively with stakeholders on National Shipbuilding Strategy files.
Mr. Xenos is a graduate of both Concordia (BA) and Carleton (MPA) universities. He and his wife are proud parents of three children and live in Ottawa.
Rear Admiral Christopher Earl
Chief of Staff, Materiel
Department of National Defence
Rear Admiral Christopher Earl joined the Canadian Forces in 1986 and has broad experience in leadership, naval project management, and materiel readiness support of ship and submarine operations.
After graduating from the Royal Military College and completing his formal training in various ships and shore establishments, Rear Admiral Earl volunteered for submarines and completed several operational tours in both Oberon and Victoria Class submarines. Significant shore duty included tours in the Canadian Forces Naval Engineering School, Naval requirements, the Royal Navy submarine support organization, Project Manager for the Submarine Capability Life Extension project, Class Manager for the Victoria Class submarines, Director Maritime Equipment Program Management (Submarines), Commanding Officer of Fleet Maintenance Facility CAPE BRETON, and Chief of Staff – Maritime Equipment Program Management.
Rear Admiral Earl holds a Bachelor's degree in Electrical Engineering, a Master's degree in Defence Studies and is a graduate of the Canadian Forces College Joint Command and Staff Programme and the National Security Programme.
Following twenty months as the Director General – Maritime Equipment Program Management and Chief Engineer of the Royal Canadian Navy, Rear Admiral Earl was promoted to his current rank in December 2019 and appointed Chief of Staff (Materiel). The Materiel Group is the materiel authority for the Canadian Armed Forces and provides procurement and sustainment support to all three services.
Daniel Schulten
LaunchPad director
MDA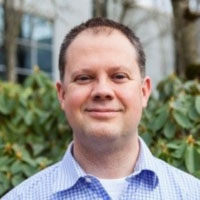 Daniel Schulten is MDA's LaunchPad director based in Ottawa, ON. LaunchPad is MDA's new initiative to accelerate and grow partnership s with innovative SMBs and Academia in Canada. Companies and academia that interested in collaborating with MDA are encouraged to contact the LaunchPad team
Prior to LaunchPad Daniel has been responsible for business development of several space programs both at MDA and Space Systems Loral (SSL) in the US. Before joining MDA in 2001, Daniel worked on the European Robotic Arm (ERA) Program for Fokker Space in the Netherlands. In 1998, Daniel attended the International Space University Summer Session in Cleveland, Ohio. He has a Master's Degree in Mechanical Engineering of the University of Twente in the Netherlands.
Glenn Copeland
Director, Business Development
Lockheed Martin Canada RMS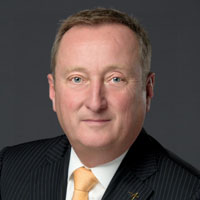 Mr. Copeland began his career in 2009 as a Project Manager within the Halifax Class Modernization (HCM) program where he managed software development projects for training systems while supporting business development initiatives related to the National Shipbuilding and Procurement Strategy. In 2014, Mr. Copeland was appointed to the Senior Leadership team where he assumed the role of Economic Development Opportunities lead for Lockheed Martin Canada serving directly for the Vice President on matters of economic strategy, coupled to the company's long-range Industrial Technical Benefits plan.
Currently the Director, Business Development for Lockheed Martin Canada Rotary and Mission Systems (RMS) Mr. Copeland supports multiple lines of business including Integrated Warfare Systems, Sikorsky Aircraft Corporation and the Training and Logistics arm of RMS. In addition, he oversees the business investment funding strategy for LM Canada.
Mr. Copeland is a past president of the Aerospace and Defense Industries Association of Nova Scotia (ADIANS) and chair of the Atlantic Alliance Aerospace and Defence Association where he worked with Federal and Provincial government departments under the common goal of promoting the Aerospace and Defence Industrial membership from all Atlantic provinces.
Shireen Melvin
Director, NORAD Modernization Capture
Lockheed Martin RMS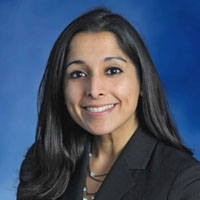 Shireen Melvin is the NORAD Modernization Capture Director for the Integrated Warfare Systems & Sensors (IWSS) line of business for the Rotary & Mission Systems business area at Lockheed Martin. She is responsible for shaping requirements, influencing customers in pursuit of this multi-billion-dollar effort. Shireen will build a capture team to drive this effort and will lead all campaign activity, across multiple lines of business.
Ms. Melvin has over 19 years of experience with Lockheed Martin, holding positions increasing levels of responsibilities and complexity. She has extensive experience in program management and capture management. She was the Program Manager and capture manager for several Missile Defense Agency (MDA) and US Navy programs.
Ms. Melvin has a Bachelor of Science degree in Electrical and Computer Engineering from Rutgers University, and a Masters Degree in Electrical Engineering from the University of Pennsylvania.
Cara Salci
Vice President, Strategy and Government Relations
Thales Canada
As Vice President, Strategy & Government Relations for Thales Canada, Cara supports Thales' North America senior leadership team in assessing the business and competitive environments, maintaining a special focus on strategic priorities in Canada. Cara joined Thales in 2016, based in the company's defence and security business in Ottawa, Ontario. Prior to her career at Thales, Cara worked in healthcare administration and has extensive experience working for the Government of Canada, serving in the Minister's office at Treasury Board Secretariat and as the Deputy Chief of Staff to the Minister at Environment Canada and Transport & Infrastructure Canada. Ms. Salci has an Honours Bachelor of Science degree in Bio-Medical Science from the University of Guelph and a Master of Business Administration from the Samuel Curtis Johnson Graduate School of Management at Cornell University.
Ian Krepps
Vice President, Land and Joint Programs
Thales Canada Defence and Security
Ian is the Vice President Land and Joint Programs for Thales Canada Defence and Security, with a focus on C4ISR and enabling digital technologies. He has been in this role for the last two years and previously held various positions in Thales focusing on both project management for the Land Command Support System and business development for joint command and control programs.
Ian is passionate about enabling the digital transformation of the Canadian Armed Forces and ensuring soldiers, sailors, airwomen and airmen have the very best solutions to enable their mission success.
Ian is a veteran on the Canadian Armed Forces, serving as an Army Signals Officer in both command and technical roles, with a mix of operational deployments including Afghanistan. He has a masters of software engineering degree and a bachelor of electrical engineering from the Royal Military College of Canada.
Wendell Wiebe
Chief Operating Officer
Manitoba Aerospace Inc.
Wendell C. Wiebe is the Chief Executive Officer of Manitoba Aerospace Inc since April 2016, after Manitoba Aerospace Human Resources Council (MAHRC) merged with Manitoba Aerospace Association (MAA). Previous to the merger, Wiebe was the Executive Director of MAHRC, a position he had held since 2009. Prior to joining MAHRC, Wiebe was employed by Magellan Aerospace Winnipeg for 17 years. His initial position was as the Manager of Staff Development where he was instrumental in creating an employee training and development system and, on a number of occasions; his department was recognized for its innovative programs and collaborative approach. After 10 years of being responsible for the Training function, Wiebe was promoted to Director of Human Resources. Wiebe was Magellan Aerospace's representative on the MAHRC Executive for 17 years and from 1999 to 2004, he served as the Chair. Wiebe has been involved in adult education for over 30 years and holds a Masters of Education from the University of Manitoba. A highlight of his career was being asked to contribute to a book about adult literacy. The focus of his chapter was outlining the business case for the establishment of a workplace literacy program. The book, titled Adult Literacy Now, was published in 2000. As of August 2020, Wiebe was appointed as the Honorary Colonel for Baker College, which is located at 17 Wing in Winnipeg, Manitoba.
Howard Loewen
Chief Operating Officer
MicroPilot Inc.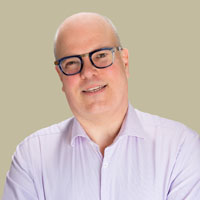 Howard W. Loewen graduated from the University of Waterloo with a BASC in Electrical Engineering & Computer Science as well as a Masters Degree in Computer Science. He is the owner, founder and Chief Executive Officer of MicroPilot Inc. Since 2004, MicroPilot has been the world leading manufacturer of professional autopilots for unmanned aerial vehicles and has worked with more than 1500 customers in 85 countries. MicroPilot autopilots fly a wide range of drones from fixed wing, multirotor, helicopter and transitioning vehicles.
From 2016 to 2020, Howard served as Chairman of the Board of Telpay, a Canadian B2B payments processor focusing on automated invoice payments. Telpay has been helping Canadian businesses solve their payment processing challenges for 33 years and processed over tens of billion dollars in payments each year.
Philip Ferguson, PhD, P.Eng
Associate Professor of Aerospace Engineering
University of Manitoba
Dr. Philip Ferguson is a space systems engineer and Associate Professor of Aerospace Engineering at the University of Manitoba. He received his Bachelor of Applied Science from the University of Toronto in Engineering Science (Aerospace option) and holds a Masters and PhD from the Massachusetts Institute of Technology in Aerospace Engineering. Dr. Ferguson is the Director of the Space Technology and Advanced Research Lab (STARLab) and holds the NSERC / Canadian Space Agency / Magellan Aerospace Industrial Research Chair in Satellite Engineering in the Faculty of Engineering at the University of Manitoba. Dr. Ferguson's research focuses on new spacecraft manufacturing and control technologies that can improve satellite reliability while simultaneously reducing the cost and design cycle times, thereby improving the accessibility of space.
Cielo Gerrie
Vice President, Business Development
CEMWorks Inc.
Cielo Gerrie is the Vice President of Business Development at CEMWorks Inc. She leads the marketing and business development functions for CEMWorks. Cielo is responsible for designing, leading and implementing strategic partnerships to fuel the growth of CEMWorks across top industries.
Cielo is a champion of a crucial technology trend: virtual simulation. She has spent the last year advancing industry-wide adoption of simulation technology and has positioned CEMWorks as a contender in the simulation market space. With her comprehensive understanding of market dynamics, Cielo has championed virtual simulation tools to industry leaders in the semiconductor, automotive, and defence sectors.
Throughout her 15-year career with top organizations, Cielo has built a track record of developing business strategies and delivering exceptional revenue growth. Cielo holds a Bachelors and Masters of Science from the University of Manitoba. She has a combined 15+ years of sales and marketing in the highly regulated healthcare and technology sectors.
Ian Klassen
Director of Aerospace Sales, Business Development and Operations/General Manager
Precision ADM
Ian Klassen has over 25 years of engineering, customer service, sales, operations and leadership experience from the aerospace, defense, and energy sectors. He is currently responsible for generating new business from the aerospace sector and leading day-to-day operations in two manufacturing facilities. He's passionate about creating win-win solutions for clients, employees and shareholders. Ian has an Industrial Engineering Degree from the University of Manitoba and is a Miller Heiman Certified SME in Conceptual and Strategic Selling.
Scott Summach
Deputy Director Manufacturing, Investment Attraction
Ministry of Trade and Export Development, Province of Saskatchewan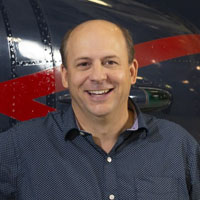 Scott is the Deputy Director of Investment Attraction, Manufacturing, for the Ministry of Trade and Export Development, with the Government of Saskatchewan. Prior to joining the Government in 1999, Scott worked for 9 years for his family's agricultural implement manufacturing company, Flexi-Coil in Saskatoon as their Canadian Marketing/Communications Director. Currently, Scott owns and operates 2 different small businesses in Saskatoon and is the province's only Japanese trained black belt in Lean Manufacturing techniques and methodology. Scott also serves as the Chair of the Corporate Procurement Committee, a committee of the largest government and industry purchasers that promotes Saskatchewan goods and services. Scott holds a B.A. and B.Comm from the University of Saskatchewan and lives in Saskatoon with his wife Malini and son Max.
Richard Missens
Chief Executive Officer
PFN Group of Companies
Richard is a member of the Pasqua First Nation and is currently the Chief Executive Officer (CEO) for the PFN Group of Companies. The Company is the corporate entity for the Pasqua First Nation and represents the Nation's major economic thrust as a part of its economic development strategy. The CEO/President reposts to the Board of Directors and is accountable to the Chief and Council for the economic performance of the Company's business portfolio.
Formally, Mr. Missens was a senior faculty member with the School of Business and Public Administration at the First Nations University of Canada. In his 27 years at the University he has served as the Head of the School of Business, Director of the National Indigenous Youth Entrepreneurship Camp, and the Chair of the Annual Spring Celebration Powwow.
Prof Missens' research focused on Indigenous entrepreneurship and economic development. He was part of a national research team focused on working with Indigenous communities in co-creating a new position and understanding of Indigenous entrepreneurship and enterprising nations. He continues to be active in promoting enabling environments within Indigenous communities that foster sustainable entrepreneurship.
Sean Willy
Chief Executive Officer
Des Nedhe
After a 20-year career in the resource industry with an extensive history in executive leadership, community development, corporate responsibility and human resources, Sean Willy was appointed President & Chief Executive Officer of Des Nedhe Group in August 2017.
With roots in the Denesuline and Metis communities, Sean brings an understanding of the expectations and needs of Indigenous people. Growing up in a mining household, he experienced life in communities across the Canadian Shield – from the Northwest Territories to Nunavut to Alberta to Saskatchewan.
In his career Sean has developed and implemented some of the most innovative Indigenous Inclusion and value added CSR strategies for companies such as Rio Tinto and Cameco Corporation. He has always strived to ensure Indigenous peoples are seen as a full partner in long-term relationships. This led to Sean building partnerships in Australia, the United States, and throughout Canada.
Sean is currently a member of the Canadian government's Indigenous Innovation Housing Committee. He has served as past co-chair of the Canadian Council for Aboriginal Business, now devotes much of his current spare time working with global Indigenous communities on economic development strategies.
Sean has two children and lives with his wife Melissa in Saskatoon.
Jason Young
General Manager
Standard Machine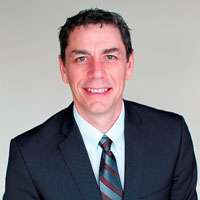 Jason Young, Canadian Business Manager for Timken Power Systems, leads a multifunctional team, headquartered in Saskatoon providing design, build and repair services for power transmission parts and whole assemblies, to large industries throughout Canada and South America.
Jason's career began in the engineering department with Standard Machine and Hamilton Gear in 1995. During his 25-year career with Standard Machine, he has transitioned through a variety of roles including manufacturing manager, outside sales, business development, and VP of sales in preparation for his current position. In 2014, following the acquisition of Standard Machine by Timken, Jason took on his current leadership role. Using team focused leadership, Jason has guided Standard Machine in the continuous improvement of performance, reliability and efficiency, resulting in record sales and profitability. Working with a sister company, (Philadelphia Gear) Standard Machine is now suppling large gearing and housings for US Navy ships. These parts are critical in the propulsion systems of these ships. The equipment and expertise that Standard Machine has (large gear manufacturing capacity up to 30' in diameter) fit perfectly into the Marine program supply for Philadelphia Gear.
Jason is currently on the Saskatchewan Advisory Board for Canadian Manufacturer's & Exporters. He is taking his MBA from Dalhousie University and will convocate this fall.
Derek Dreger
Program Manager
Dumur Industries
Derek Dreger joined Dumur Industries in June 2015 as the Commercial Sales Manager and in September 2015 was appointed the Program Manager to facilitate the MSVS Armored Protection System project within the Dumur organization. Over the following 5 years, the program delivered a number of bespoke armoured protection systems to our client for eventual sale to the Canadian Forces. This project included the implementation of a new paint facility and certification of the process for application of Chemical Agent Resistant Coatings (CARC) to military specifications.
Derek has filled similar roles at his previous employers where he managed projects for railway operations, maintenance and new equipment manufacture. In the fall of 2020 after acquiring the required number of hours, Derek earned a PMP certification through the Project Management Institute.
Recently, Derek has been fulfilling the Business Development role for Dumur, looking at future projects, and programs. He is also working on understanding the Industrial Technological Benefits strategy of the Canadian Government and ensuring Dumur is able to provide the best value proposition.
Kim Van Vliet
Chief Executive Officer
WaVv
Kimberley Van Vliet founded WaVv over 15 years ago. WaVv is a strategic consulting company specializing in the transfer of commercialized technology from one industry and implementing it in another. Industries of focus are Aerospace, Defence, Security, Energy, Tech, Ag, Military, and Mining. Kimberley is also the founder and creator of CONVERGX® - the first and only annual 2.5 day global congress that creates a community of decision makers that look for cross-sector investment and business development opportunities in the aforementioned industries. She has recently been contracted as the Director of Aviation, Aerospace, and Logistics for Invest Alberta Corporation - a Crown Corp. Most recently, Kimberley's efforts have taken her to NATO HQ, NORAD & NORTHCOM, where she has been appointed to the NATO Industrial Advisory Group (NIAG), and works closely with NATO's Allied Command Transformation Unit. She was awarded one of the Top 20 women in Defence in Canada by Esprit de Corps Magazine, and most recently is part of the Governor General's Canadian Leadership Conference (GGCLC) for 2020/2021. Her work continues beyond her current efforts in a variety of philanthropic endeavors and associations. Kimberley is a proud wife, Mum of a 7 yearr-old boy, a Pilot and Divemaster Diver.
Denean Tomlin
ITB Manager
Peraton Canada
Denean Tomlin is the ITB Manager at Peraton Canada. She is responsible for leading the Industrial and Technological Benefits (ITB) strategy, acts as the primary ITB customer interface, and supports the successful fulfillment of Peraton Canada's ITB obligation. She is responsible for managing the reporting for Industrial and Regional Benefits (IRB) obligations on existing Defence and Security sector projects and for leading the development of the company's Canadian Value Proposition (CVP) and Industrial & Technological Benefits (ITBs) program, strategies and commitments. Denean is also a member of the company's Business Development Capture teams, leading the VP/ITB related proposal development activities.
Ms. Tomlin is an export from British Columbia and has made Calgary home since 1989. Her career spans 3 decades in the areas of business development, government relations, economic development and international trade and investment. Prior to joining Peraton, Denean spent 10 years supporting the aerospace and defence industries as President of the Western Canadian Defence Industries Association.
David J. Knudsen
Professor and Department Head (Physics and Astronomy)
University of Calgary
David Knudsen is Professor and Head of the Department of Physics and Astronomy at the University of Calgary, where he has been since 1995. Prior to that he worked at NRC in Ottawa, and at the Max Plank Institute for Extraterrestrial Physics in Garching, Germany. With support from the Canadian Space Agency, Dr. Knudsen has collaborated with Canadian companies including COM DEV Ltd (now Honeywell) and Magellan Aerospace to develop and fly a new type of scientific instrument known as the Thermal Ion Imager, which has been launched on a series of space missions including the Calgary-led Enhanced Polar Outflow Probe and the European Space Agency's Swarm satellites.
Chris Robson
Chief Executive Officer
Wyvern
Chris Robson has been growing and leading teams for most of his career. He led the Ex-Alta 1 project at the University of Alberta where he grew a 4 person team to over 75 people and successfully manufactured, launched, and operated a satellite. While completing a master's degree in orbital mechanics, he was co-founder and CEO of Cultovo, a farming analytics company.
Mike Mueller
Senior Vice President
Aerospace Industries Association of Canada
Mike Mueller joined AIAC in 2016 and currently serves as the association's Interim President & CEO. He has responsibility for the associations operations and provides strategic direction on major aerospace projects and initiatives. He has an extensive background in association management as well as government relations and operations, having previously served as Chief of Staff to Federal cabinet ministers in various departments.
Julie Angus
Chief Executive Officer
Open Ocean Robotics
Julie is the CEO and co-founder of Open Ocean Robotics, a marine drone company that is transforming how we understand and protect our oceans. She is a leading adventurer, bestselling author, scientist and entrepreneur, who was awarded National Geographic's Adventurer of the Year award when she became the first woman to row across the Atlantic Ocean from mainland to mainland. She has written three books, produced several documentaries and has a graduate degree in microbiology. She is a serial entrepreneur and also had a successful career in business development and technology transfer. Explore Magazine listed her as one of North America's leading adventurers and Canadian Geographic named her one of Canada's Greatest Women Explorers. Julie is a fellow of the Royal Canadian Geographic Society and recipient of numerous awards including the University of Victoria Distinguished Alumni Award and McMaster University Young Alumni Award. Julie lives in Victoria, BC with her husband, Colin, and two children, Leif (10) and Oliver (6).
J. R. Hammond
Executive Director
Canadian Advanced Air Mobility Consortium
J. R. Hammond is the Executive Director of CAAM, the federal not-for-profit Canadian Advanced Air Mobility Consortium. CAAM is the exclusive consortium in Canada for designing and implementing the Zero Emission Advanced Air Mobility strategy nationwide. J. R. is also the CEO and Founder of Canadian Air Mobility based in Vancouver, Canada. Canadian Air Mobility is a for-profit company mandated on activist-based investments in environmental & social ventures within the Advanced Air Mobility ecosystem in Canada.
Afzal Suleman
Director
Center for Aerospace Research, University of Victoria
Canada Research Chair (Tier1) and Professor, Director, Center for Aerospace Research, University of Victoria (2000-Present). BSc (Honours) and MSc in Aeronautical Engineering, Imperial College, U. London, UK. PhD in Space Dynamics (1992) from the University of British Columbia, Canada. International Space University, Advanced Space Studies Program, Japan, 1992. National Research Council Fellow, US Air Force Research Labs (1992-1994). Assistant Professor, Technical University of Lisbon (1995-2000). National Delegate, United Nations Committee on Peaceful Uses of Outer Space (UN-COPUOS). National Delegate, NATO Applied Vehicle Technology Panel. Associate Fellow of the American Institute of Aeronautics and Astronautics. Fellow of the Canadian Academy of Engineers. Fellow of the Academy of Sciences of Lisbon. Fellow Royal Aeronautical Society. Associate VP Research (2009-2010), and Associate Dean Research (2005-2009) University of Victoria. Research expertise in Aeronautics and Space, with emphasis on Autonomous Air Systems.
Eric Jackson
President
Cellula Robotics Ltd.
Eric Jackson is the founder and President of Cellula Robotics Ltd., a 20 year old, 35 person company that focuses on the development and sale of subsea robotic equipment. Cellula's products include Autonomous Underwater Vehicles (AUVs) and seafloor geotechnical drills. Cellula's highest profile current project is the development of a hydrogen-powered AUV for long-range, long-endurance applications. Applications for Cellula's products include offshore wind farm site surveys, seafloor mineral exploration, above-ground storage tank inspection, and underwater surveillance. Mr. Jackson is also a founder and Director of Ocean Floor Geophysics – an offshore geophysical survey contractor and a world leader in subsea electromagnetic survey methods. Eric Jackson has a Bachelors degree in Electrical Engineering from UBC and a Masters Degree in Mechanical Engineering from the University of Victoria. He has over 40 years of engineering experience in robotic systems development, primarily in subsea applications.