Éducacentre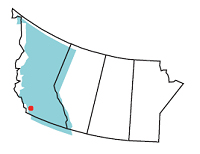 ÉDUCACENTRE
VANCOUVER,
BRITISH COLUMBIA
The Virtual Campus
Collège Éducacentre in B.C. offers post-secondary courses in French at its four campuses located in Vancouver, Victoria, Prince George and Nanaimo. The college has 40 full-time and 1,500 part-time students.
With support from Western Economic Diversification Canada (WD) and the B.C. Ministry of Education, the college is developing a "campus virtuel" to provide students with access to online courses. The courses are being developed in numerous sectors, including: administration, business, computer training, education, health care, hospitality, media, and tourism.
Some online courses are accessible to students who want to improve their skills on a short-term basis. For example, the college offers courses that can be completed in only three hours on PowerPoint presentations or the creation of logos.
To facilitate the virtual campus, the college is creating an electronic learning and teaching platform, in partnership with la Société pour l'Apprentissage à Vie (SAVIE). Students can use the platform to register for courses, view lectures, complete their assignments, and communicate with instructors.
The "campus virtuel" is accessible to students not only in B.C., but three other regions as well. The college has established partnerships with le Service fransaskois de formation aux adultes in Saskatchewan, le Service d'Orientation et de Formation des Adultes in the Yukon, and la Fédération Franco-TéNOise in the Northwest Territories.
Éducacentre has also established 16 partnerships with academic institutions in Western and Eastern Canada. These partnerships will allow students at these schools to access courses at Éducacentre.
The "campus virtuel" at Éducacentre will ensure effective training for Francophone and bilingual students looking to enter the B.C. workforce or to upgrade their skills. The pilot project is contributing to WD's mandate to improve the economic prosperity of minority communities in the West.