Campus Saint-Jean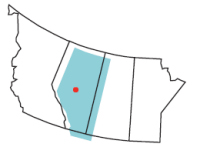 CAMPUS SAINT-JEAN
EDMONTON, ALBERTA
A model for distance education
Campus Saint-Jean (CSJ) at the University of Alberta is the only post-secondary Francophone institution in Alberta. Approximately 600 fulltime students are enrolled. Since 2004, with support from Western Economic Diversification Canada (WD), CSJ has been actively working on a pilot project to develop and implement distance education courses.
In the spring of 2004, CSJ formulated a strategic plan that called for the development and integration of information and communication technologies (ICTs) to enhance its learning environment. Since then, the college has worked to develop online course content for its face-to-face courses as well as for its distance education courses, which are delivered by way of video-conferencing technology.
CSJ hired the experts needed to run the project and provide support for its faculty and students. The project's progress was overseen by a steering committee that met on a monthly basis. CSJ also installed a "virtual" language laboratory. The laboratory allows students to complete oral language exercises from another location, as if they were in a real language lab. In-service teachers wanting to upgrade their French-language skills also have access to the virtual laboratory.
CSJ is working to adapt several courses for distance learning. By 2007, 10 courses in Arts and Education were available either entirely online or by a combination of online and video-conferencing technologies. During the 2007 Winter Term, more than 50 of the 130 courses available, or 38%, were enhanced with some form of online components.
CSJ is hoping to put its Master's of Education program, for which the most demand exists, entirely online. However, CSJ is also working toward striking a balance between being primarily a face-to-face institution and providing French-language learning opportunities for its off-campus clientele. The ultimate goal is to act as a model for the integration of learning technologies in all of its courses.