Report on Plans and Priorities 2016-17
Minister's Message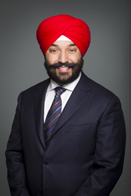 The Honourable Navdeep Bains
Minister of Innovation, Science
and Economic Development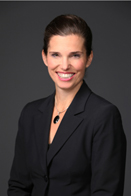 The Honourable Kristy Duncan
Minister of Science
The Honourable Bardish Chagger
Minister of Small Business
and Tourism
As Canada begins a new chapter in 2016–17, creating a culture of innovation is more important than ever in driving economic growth.
The recent name change of our Innovation, Science and Economic Development Portfolio recognizes this, placing a deliberate emphasis both on innovation and scientific discovery, and their equal importance for economic development nationally and throughout all of Canada's diverse regions.
We have promised Canadians a government that will bring real change – in both what we do and how we do it. We will invest in growing our economy, increase transparency and use the best evidence available to inform decision making.
Through the programs of the Innovation, Science and Economic Development Portfolio, we will work to develop and deliver an innovation agenda for Canada that will help improve our productivity performance, grow the economy and enhance our prosperity and well-being.
This 2016-17 Report on Plans and Priorities of Western Economic Diversification Canada provides information on how the Department will support the Government on achieving our agenda in the coming year and we are fully confident that Western Economic Diversification Canada is prepared to successfully support us and work with our partners inside and outside government to deliver for Canadians. However, given our commitment to more effective reporting, this year's report will be the final submission using the existing reporting framework.
The Prime Minister and the President of the Treasury Board are working to develop new, simplified and more effective reporting processes that will better allow Parliament and Canadians to monitor our Government's progress on delivering real change to Canadians. In the future, Western Economic Diversification Canada's reports to Parliament will focus more transparently on how we are using our resources to fulfill our commitments and achieve results for Canadians.
These new reporting mechanisms will allow Canadians to more easily follow our Department's progress towards delivering on our priorities, which were outlined in the Prime Minister's mandate letters to us.
It is our pleasure to present the Report on Plans and Priorities for Western Economic Diversification Canada for 2016–17, which sets out how the Department's work will contribute to attaining these shared objectives.
The Honourable Navdeep Bains
Minister of Innovation,
Science and Economic Development
minister-innovation-science-and-economic-development-Mandate Letter
The Honourable Kirsty Duncan
Minister of Science,
Development

minister-science-Mandate Letter
The Honourable Bardish Chagger
Minister of Small Business
and Tourism

minister-small-business-and-tourism-Mandate Letter